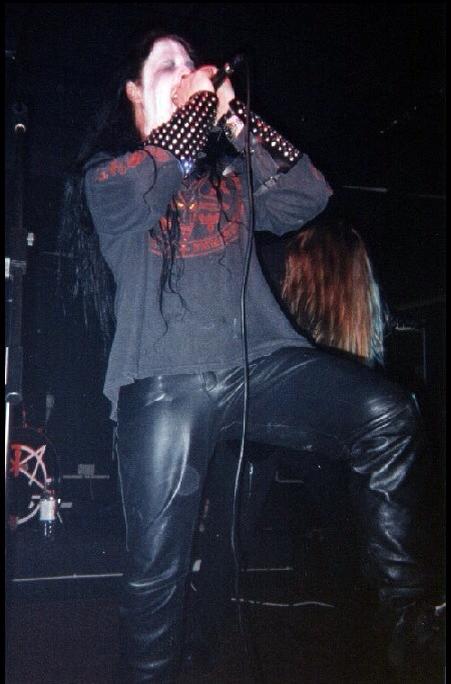 Le musicien britannique Jon Kennedy, qui a été chanteur du groupe de Black Metal HECATE ENTHRONED de 1995 à 1998 et brièvement bassiste de CRADLE OF FILTH au moment de la fondation du groupe puis de 1994 à 1995, est décédé.
Entre autres, Sarah Jezebel Deva, qui était musicienne de concert dans Hecate Enthroned et Cradle of Filth , et le site Arcane Archivist Zine, spécialisé dans le Black Metal, ont rapporté la mort de Kennedy sur les réseaux sociaux.
Né en août 1977, Kennedy était le chanteur de Hecate Enthroned sur la première démo du groupe An Ode for a Haunted Wood (1995), Upon Promeathean Shores (Unscriptured Waters) EP (1996) et les deux premiers albums The Slaughter of Innocence, A Requiem For The Mighty (1997) et Dark Requiems… And Unsilent Massacre (1998). Sa voix peut également être entendue sur les splits Hymns for the Fallen, sortis en 1998 et 1999. Kennedy a joué de la basse lors des sessions studio de Cradle of Filth, qui devaient devenir le deuxième album du groupe, Dusk… and Her Embrace, mais ces enregistrements ont été abandonnés en raison de problèmes de label.
En 2016, des sessions démo avec Kennedy ont été découvertes dans les archives et publiées sous le titre Dusk… and Her Embrace: The Original Sin.